We Come To You Or Fix It Remotely
We Come To You Or Fix It Remotely
We Come To You Or Fix It Remotely
Expert Technical Support
Nearly 20 Years of Brick & Mortar Success.  An earned reputation for quality work.
Help For Your Tech Problems
Onsite & Remote Services Help Without Having To Go Anywhere.
We help you save time and money in solving your technology problems. We come to you or remote in to fix your home or business computer problems. You won't have to disconnect your machine and take it into our shop.
Computer Repair Done Right
Home or Business.. Just set up an appointment and we'll get you back in business.
Printers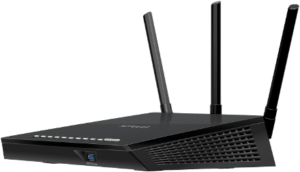 Wifi
Slow PC
Email
Malware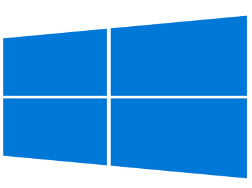 Windows
Remote Service
We Access Your Computer Remotely to Fix Problems. Business or Residential.
Remote PC support is a method of providing technical support though the internet with the help of remote computers.  Using remote software allows the technician to gain access to your computer.  You don't need lots of equipment to receive this service. All you need is a computer and an internet connection.
Be sure your internet connection doesn't get interrupted during the tech session. Some of our processes need real-time operation and may need to be redone if it's interrupted it has to be done again.
Are you frustrated experiencing computer or other technical problems?  If you'd prefer to take your PC to our shop,  we can fix any problem that is fixable.   If that is not an option or you'd rather have the work done white you are at your home or business, we can fix many problems remotely.  As long as you have an internet connection, we are able to help.   Just set up an appointment and install our remote software.
A2Z Technology has been in business for many years, have repaired thousands of computers, and are polite, patient and diligent. We work hard to improve your computer(s) and are concerned with the quality of your service and your level of satisfaction. We never show any hesitancy to listen to your problems and provide solutions.
If you wish to receive tech support from us please give us a call or schedule it today. Please consider which of our services is best and don't hesitate to contact us with questions. When the registration process is finished we will guide you through rest of the process. Thank You.
On-Site Service Options
We Come To Your Location To Fix Your Technology. Business or Residential
We come to your home or business to improve or fix your hardware, software, peripherals, or networks. We streamline your technical tools with experienced regular maintenance or one-time service. We offer residential service at your house for a flat rate, and commercial service at your business on either an ala-carte "as needed" basis, or with a preferred relationship. your choice of support type..
Residential On-Site Service
Affordable at-home assistance. payment due at end of service call unless other arrangements made in advance. @$100 flat rate (for up to 2 hours of service).
Business On-Site Service
Skills Summary
We have experience with many types of business computing situations, be they initial setups, configurations, or troubleshooting. as with all things A2Z, we focus on the functionality of your new or existing situation.
Networks & Servers… workgroups or domains; design & implementation from scratch or current; domain accounts & permissions… configuration, improve, repair, & manage.
Server Designs & Builds… we build competitively priced, quality servers for your functionality… file & print, media etc..
Server & PC Maintenance… tune ups, diagnostics, configuration, network peripheral & sharing functionality
PC & Network Security… anti-malware strategy, software & hardware firewalls, data protection, anti-intrusion & spam control.
PC & Network Privacy… privacy & encryption design & configuration, challenges, and assurance
Operating Systems… all windows builds including windows server.
Audio, Video, Voice… we can setup whole-building media sharing & serving.
Storage Management & Implementation… RAID, local & cloud automatic backup, network attached storage etc..
Communication… outlook, exchange, webmail setup, config, & troubleshooting. setup / management of virtual private networks. voice recognition. Wired, wireless, or powerline networks.
Observation & Surveillance… camera & observation design, setup & configuration of new or current system.
Web Based … design and/or maintain all aspects of a new or current website or web-based technology..
Why You'll Like Us Doing Your Technical Work
Our Remote PC Services Include
Hard disk repair services
Defragmentation
Software installation support
Network troubleshooting
Driver troubleshooting
Creating user accounts
Troubleshooting system errors such as Bluescreen errors
Increase PC performance and speed up PC
NO RISK 30 Day Money Back Guarantee
Slow Computer Speed
Malware, Spyware & Virus Removal
Crashes and Freezes
Errors and Pop-Ups
Program and Software Errors
iPhone and Android Optimization
Phone Errors and Freezes
Syncing and Backup
App Installation and Removal
Operating System Issues/Updates
Update Software & Drivers
Fix Modem/Router Issues
Delete Unwanted Files
Protect from Hackers/Phishing
Fix Internet Issues
USTechSupport can help you with…
Delete junk files
Improve computer speed and performance
Major system updates
Operating system repair
Computer performance tune-up
Remove operating system clutter
Virus and spyware removal
Technicians work 24 hours a day 365 days a year
System speed
Fragmentation of data
Hard drive issues
Internet connection issues
Get Help: Schedule a Session Now
We Specialize in Microsoft Windows Computers
We will fix your technology issues or you don't pay!
ONE TIME FIX
$69.99
Fix all your issues in one session.
Limited to one fix.
REMOTE CLEANUP
$49.99
Fix all your issues in one session.
Limited to one fix.
REMOTE REPAIR
$79.99
Fix all your issues in one session.
Limited to one fix.