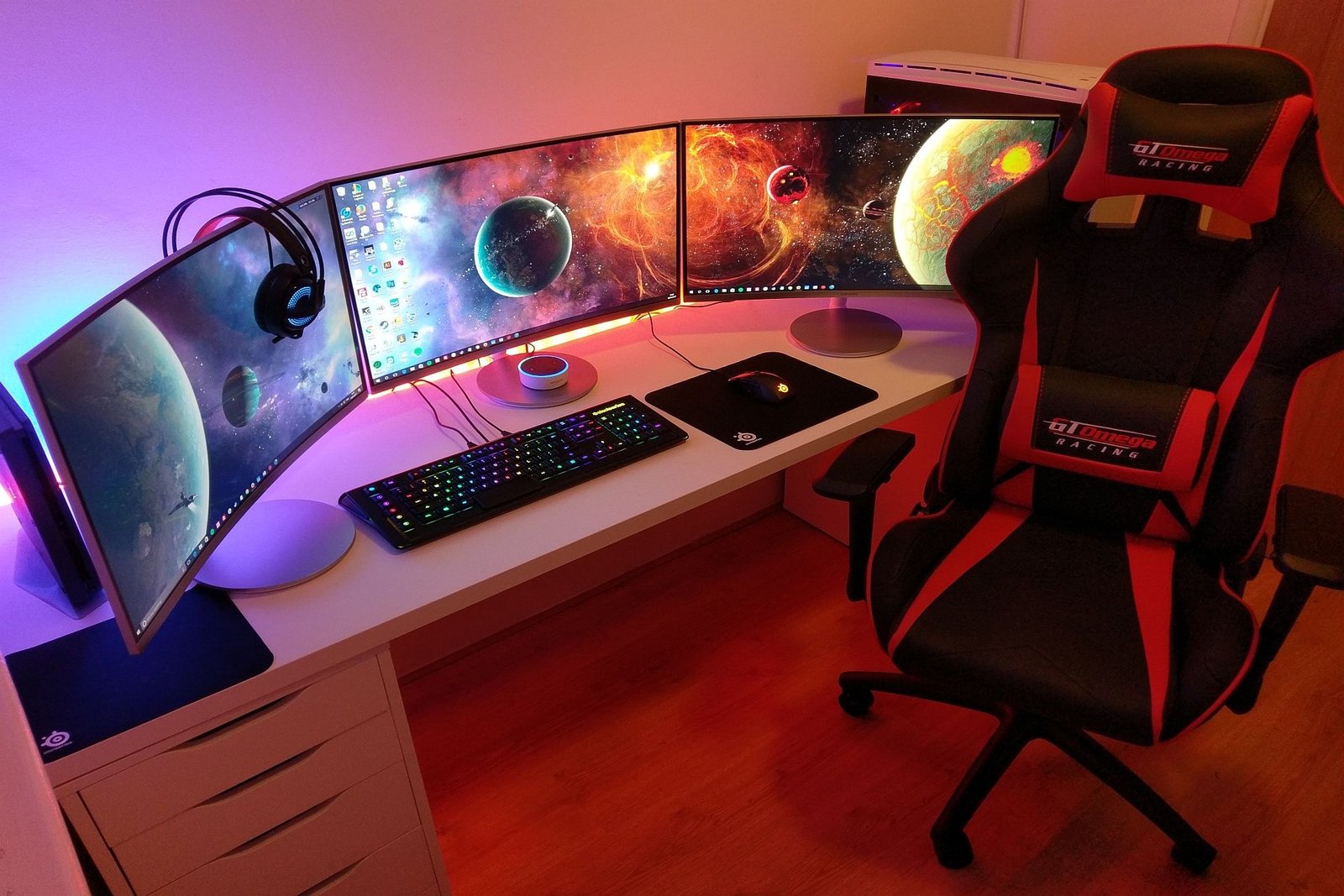 We've built hundreds of computers, and will provide the ideal computer environment for your functionality,
Building The Best Desktop Computers
"As long as there are content creators or those not requiring mobility, there will be Custom Desktops.  Offering higher performance, large multiple screens, and easy upgrades and repair."
Home or Business
Built For Your Needs | Maximum Productivity
A2Z builds custom computer solutions, designed for your use. Be that a custom workstation, server, network, or technically aided environment. We consider your functionality, apply the logic, then integrate the hardware, software, and networking elements to achieve your goals. Let us know, we'll appraise your situation & prepare a quote or proposal for you. While we look to functionality first, we are also conscious of making it look good as well.
Why A2Z Is The Best Choice For New PC's
Desktop Variations
Generally based around a robust quad-core CPU and a Solid State drive providing speedy performance for general business or home computing where specialty performance is not required. Colors, sizes and shapes can vary according to your wants and needs.
Prices start about $550. We can also clone your current hard drive and software configuration and build with new hardware underneath it. You just boot your new computer have all your programs and printers installed and configured as you last left them. All systems come with a 1 year warranty.
– Small & Light
– Powerful & Fast
– Solid State Drive Standard
– Forward Looking & Upgradable
– Solid State Drive Standard
– Keep Your Current Configuration
– Not Proprietary Like Dell etc..
– Multiple Monitor Options
– Unlimited Options…
We build custom gaming PC's integrating fast and powerful hardware, and operating system configuration to run your game or application seamlessly. Let use know what your game is and we will match the specs seamlessly for guaranteed top performance. In addition to performance, we make it beautiful as well.
We've built hundred's of fast PC's through the years. Options include multiple graphics cards, extreme processors, huge amounts of RAM, and multiple storage options including m.2 and other solid state and multiple drives. And a large amount of envy from PC owners should you own one! If it is gaming, multitasking or quantum mechanical physics you are into then one of our Extreme PC's is for you. All systems come with a 1 year warranty.
– Specs Matched To Your Game
– Unique & Cool Looking
– Extreme CPU's & Video
– Quiet Options
– Multi-Monitor Graphics
– Specialty HD Audio Options
– SSD & Multidrive Configurations…
– Extreme Cases & Paint…
– Watercooling
– And Many More .. Just Ask.
Workstations. We design, build, configure, and set up business computers based on your needs. We take your requirements, and custom build stable, optimized platforms for your functionality. All systems come with a 1 year warranty.
Servers. We can design & build the server you need at a price you'll like. For files, printers, media, and more. We can integrate software configuration including exchange, sql, databases management, virtualization, or other needs..
– Quality Workstations & Servers
– 15+Years Experience
– Success With Many Businesses
– Design & Build What's Needed
– All Windows & Linux Support
– Web, Email, File, Printer Tasks
– RAID/Data Redundancy
Music Creation. Digital Audio Workstations.
Hardware & Software tailored for your job. We build systems for everyone from the newcomer to enjoy creation to expert systems for the experienced musician. We give you the ability to create and produce high quality audio on the station, and to record or input live music created by you or others. A variety of speakers, audio editors, sequencers & other peripheral hardware and tools are available and can be configured. We can build for production & distribution tasks as needed. Let us know your needs. Know your software? Let us know and we'll build the box to that spec. Looks as great as the performance.
Video Creation. Digital Video Workstations
We integrate hardware and software to build a tool that allow you to make your own movies or output professional video. We can source video tools software or just build the box to your specs. A wide variety of source inputs and outputs are available. and we can configure it as production & distribution; enabling or fortifying a production & distribution environment. We build to spec for Adobe, Corel, Cyberlink products.
Music Creation for You.
– Professional PC Integration
– High Fidelity Audio
– Matched Hardware & Software
– Guaranteed Audio Compatibility
– Peripherals. Speakers, Mic etc.
– Unique Designs & Creations
Video Creation for You.
– Professional PC Integration
– Create HD Video Immediately
– Matched Hardware & Software
– Guaranteed Video Compatibility
– Peripherals. Speakers, Mic etc.
– Unique Designs & Creations
Built to keep any trader at the on top of their game. Blazing fast output to multiple screens.
If you're trading, this may make all the difference.
We can build from scratch or offer numerous options to transition from your current system. We do on-site setup to get you going quickly. Contact us to let us know your needs.
– Blazing CPU's – 16+ core/32+ thread
– Multimonitor – 12+ Monitors
– Data Protection & RAID Available
– Specialty HD Audio Options
– Multidrive & SSD Configurations…
– Build Times From One Day
– Complete Home or Business Setup
Our vision of the home theater is based around a specialized personal computer. Commonly looking similar to audio/video components, but can be designed with a variety of looks or sizes. They look great in any living room or similar environment. On a big screen TV, you have not only the rich media experience of HD video & surround sound music, but a myriad of audio and video resources either locally on the hard drive or via the net.
Standard browsing, YouTube, mapping, web radio & TV, movies et al make for a rich experience.
All wireless keyboard & remotes, multiple control configurations, touchscreen & voice options. Integrate with many peripherals including laptops & handhelds, mp3 Players & iPODs, wireless headphones, phones, digital camera etc.. We can design, build, and configure professionally for any situation, from bare box to soup to nuts packages including the computer and all peripherals installed in your location. All systems come with a 1 year warranty.
– Big Screen Computing
– Beautiful & Elegant Styling
– Big Screen & Multi-monitor Projects
– High Fidelity Audio or Music Server
– Wireless Control Keyboards etc.
– Quiet Performance
– Big Screen Internet Functionality
– Movies, TV, Music & Mapping
– Big Screen Gaming & Simulation
– Big Screen Pictures & Slideshows
– Professionally Built
– Huge Storage for Video etc
– Easy Control & Operation